I was so close to passing out. Amidst a sea of happy campers, I was the lone, sullenly aloof mum aboard. We were approaching Camaya Coast's dock, and even the stunning beach front view that unveiled before us failed to make me smile. My head felt like splitting, and I could barely breathe. That dang fever has taken its toll.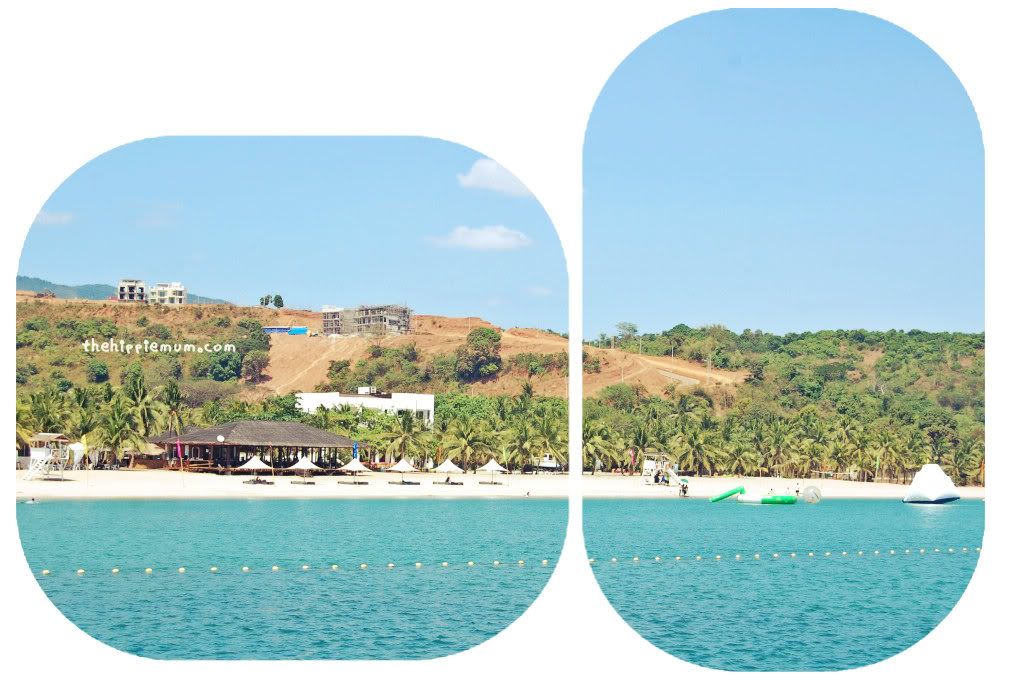 Camaya Coast's beach.
Despite the nasty sickness, I tried not to be a drag. And kept an open mind about the "tripping". While my cousins ran straight to the beach upon docking, we (with the hubby and my mom) were ushered to the resto for free lunch. You see, interested parties are served meals before the actual "tripping". In case you dunno, a
tripping
is an ocular visit of possible clients to a certain property.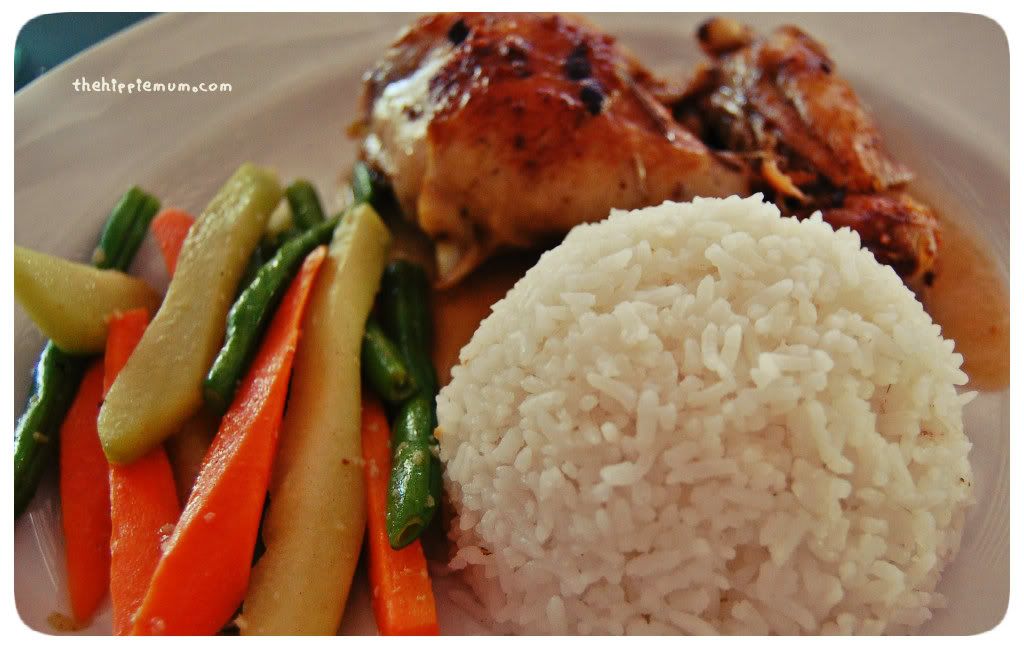 Free lunch!
Let me just say this, I certainly did not expect free lunch, and it seemed like the other
trippers
anticipated this. And man, they looked prepped to hit the beach too... Judging by the number of flotation devices and beach balls lying around. Okay I admit, I brought swimmers for our daughter as well but that's because a priest (my uncle's friend) said so. It was actually he who organized the whole shindig. And he who, uhm, joined my cousins as they ran toward the beach.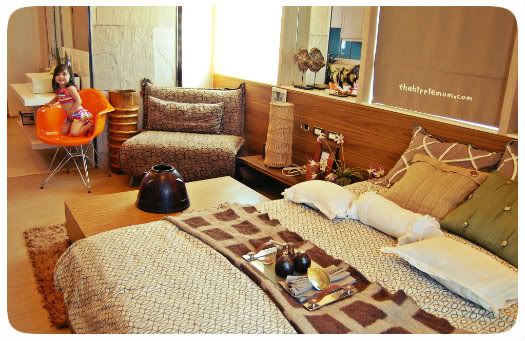 Model of Camaya's studio condo.
After lunch, we strolled a few meters inland with the sales representative, where we were fetched by Camaya's service van. First model unit we viewed was the studio unit. Upon entering, the room was filled with oohhs and aahhs. It was tastefully decorated with pieces that follow a resort living theme, with a splash of retro prints. My kind if theme, and my kind of splash.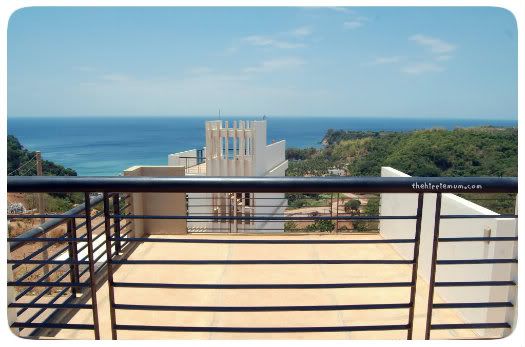 A lone villa under construction, view from the condo's rooftop.
We viewed the two-bedroom condo next, and it was as beautiful as the studio one. I can imagine how these model units can easily entice trippers (Those who got the dough, at least.) to reserve a unit straight away. For a moment, we seriously considered purchasing a unit, but the hefty price of almost three million pesos made us think thrice. For that amount, we could buy a house with a yard somewhere else.
Two-bedroom condo model.
Also, we took into consideration the looong wait for the unit's grant. Three years? Four? Should we purchase a house, we'd like to move in as soon as possible. Plus, there's so much construction going on (Roads, establishments, etc.) envisioning the future community required a psychedelic imagination. We certainly don't want to buy a property somewhere that's "on the rise".
Two-bedroom condo's master bedroom.
The sales representative brought us to the residential lots next. A gargantuan part of the area was still being bulldozed and its roads, though not bumpy, were still unpaved. We didn't stay long for there's no model house to see. After our ocular, we headed back to the restaurant and sought refuge from the summer heat. Our relatives rejoined us the next hour. At 2:30 PM,
hallelujah
, we caught the next ferry leaving the coast.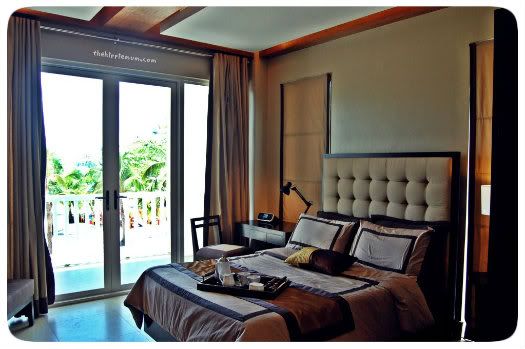 Camaya Coast's hotel.
I can visualize Camaya Coast's potential, however, I can also foresee that it ain't for us. The condo units, villas, and houses are beyond our budget. And... We don't like a body of water with jellyfishies in it (As if I don't have issues with open water to begin with.). It's prolly for you, folks! If you're interested to see this resort residence, book your tripping now. Visit their website for more details
www.camayacoast.com
. They offer free lift from PICC Complex via ferry! Must be booked in advance though.
Happy tripping!
Pin It
Share
Tweet
This page was viewed times.